Varenna, Lake Como
Lake Como is a beautiful and peaceful location, surrounded by picturesque villages and sumptuous villas; a wonderful place to spend a relaxing and charming holiday. Also known as Lake Lario, from its Latin name Larius Lacus, Lake Como is shaped like an inverted letter "Y", with three large branches; to the west is the town of Como, to the east is Lecco and to the north is Colico. Lake Como has always been the perfect get-away for noble families, artists, royalty and Hollywood stars but was still a quiet place that few knew and even fewer came to. However, when George Clooney decided to buy a big property here in 2002, the lake region came into the spotlight, quickly rising to the top as an international destination.
So, when is the best time to visit to avoid higher prices and larger crowds?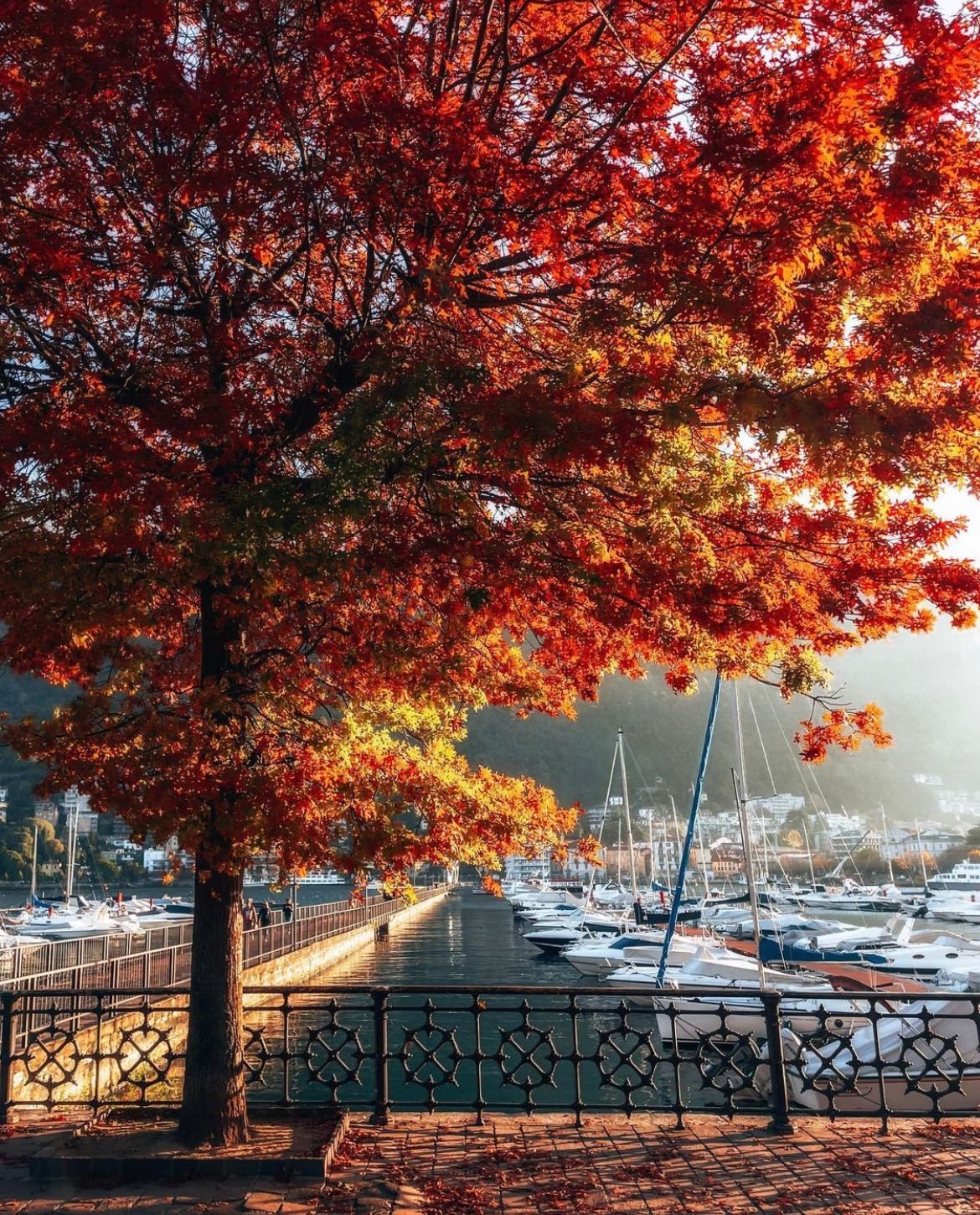 Although this region is beautiful all year round, with Nearby ski slopes, scenic hiking trails, and several water sports, the best time to go is undoubtedly the fall. The turning leaves create a stunning tree canopy that make the landscape look like a watercolor painting. Temperatures are mild, with September still warm enough to enjoy a dip in the cold lake water, and October being the perfect adventure month for hiking, mountain biking and all outdoor activities. By this time, large crowds have left, prices have lowered and locals are much more relaxed and welcoming of the fall tourists.
Are you looking for a Fall escape to Lake Como while immersing yourself in the Italian language and culture?
Join us in September of 2023 for a week-long language immersion camp in the stunning village of Torno.
This splendid, newly restored villa — Villa Ego — will be the setting of our conversational course and the home base to discover the many wonders of the lake. Experiences include a private boat tour, a cooking class, exclusive visits to some of the iconic lake-front villas, a scenic hike, and of course great food, wine, and company!For more information about the Lake Como Language Trip and how to register, click the button below:
Learn more
Top Must-See Villages
Besides the main city of Como, what makes this region so fascinating are the many picturesque villages along its banks.
BellagioLocated at the intersection of three lake banks, Bellagio is considered "the pearl of Lake Como", with its iconic narrow streets and stunning views of the lake.

VarennaSitting between the lake and the mountains, Varenna is a gem of a village dating back to Roman times. Its walkways on the water and the infinite steps both on the lake and in the mountain, offer some of the most stunning views of the region.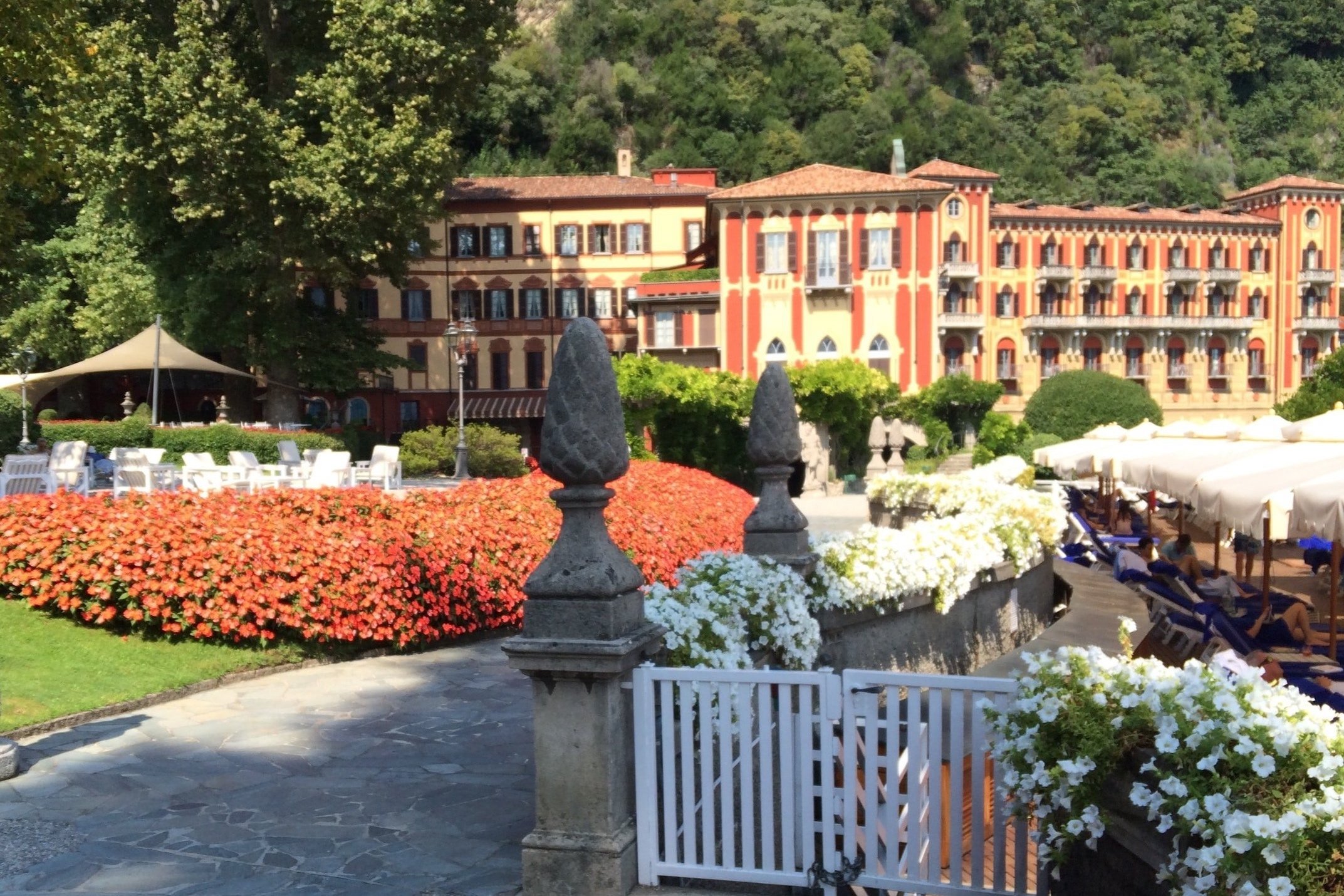 Cernobbio is just a couple of kilometers outside the city of Como, Cernobbio is a popular holiday resort and wedding venue. The Grand Hotel Villa d'Este hosts many significant art and fashion events every year and is definitely worth a visit!

TremezzoA top tourist destination thanks to Villa Carlotta, a neoclassical residence sold in 1843 as a wedding present for Princess Charlotte of Prussia. A visit to the mansion and its enchanting gardens is highly recommended.

MenaggioA small medieval town beautifully preserved with its old castle and numerous villas along the lake banks.

LennoAnother small, secluded location, Lenno is famous for Villa del Balbianello, one of the most fascinating villas in the whole country which has been featured in many movies such as 007 Casino Royale.
TornoNestled between the mountains and the lake, lies The small but picturesque village of Torno, a great example of a medieval village with many preserved architectural elements that can be experienced on foot without the bustle of vehicle traffic.
Don't miss the chance to discover one of the most fascinating places in Italy without the summer crowds, and instead, enjoy the settembre lariano (September on the Lario) like a local. Whether you like to travel solo or with a small group, we can help you create the trip of a lifetime! We offer a complimentary consultation with one of our expert travel designers to understand your needs, trip timeline and budget. Our travel designers will be able to answer all of your questions as well as provide you with local insights. After the consultation, you can decide if you would like us to craft an itinerary for you. Sounds like a pretty good deal, right?
Yes, let's chat! Schedule your complimentary consultation
**
* Thank you!